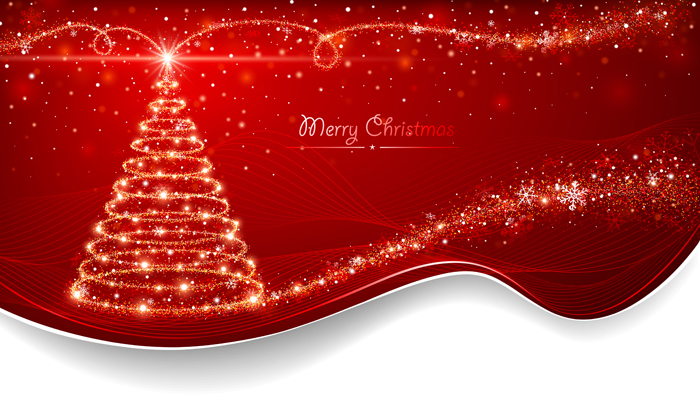 2019 Review Newsletter
Introduction 
Welcome to the Everyday Limited end of year Newsletter. Below is a review of some of the business Everyday Limited has been part of throughout the last year. Everyday is an SME that specialises in compliance SaaS solutions. We work with you and organisations like you to protect your business enabling you to assess your employees understanding of these policies and procedures implemented across the entire organisation. Going forward into the New Year Everyday are running a range of webinars that will describe how the EverydayComply solution can benefit and protect your organisation. If this is of any interest please contact us using the links at the bottom of the page.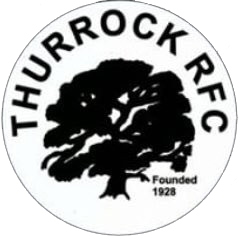 Thurrock Rugby club first became a customer of Everyday by implementing our Charity Trustees' module. Having recently converted from a members' club to a CIO (a Charitable Incorporated Organisation) the club needed a quick and easy method to ensure that all those involved with the new entity understood the impact that came with this change. They are continuing to use the software to further educate their trustees on their new responsibilities and protect the club.
We are also working closely with Thurrock Rugby club to develop a range of question banks around safeguarding children. Thurrock, like many local clubs, have extensive mini and youth rugby teams ranging across all ages. When working with children there are strict policies and procedures that must be followed to protect everyone involved. EverydayComply will enable Thurrock to quickly and easily assess anyone working with children and make sure they are compliant across the entire club. We are looking forward to working with Thurrock and other sports teams and charities going forward.
HAFM are an operations and storage business based at the Port of Tilbury. HAFM operate a busy yard with several forklifts operating constantly and large lorries entering and leaving throughout the day. Everyday have been working with HAFM to develop a suite of question banks to help protect their day to day running of their business. These range from operations to health and safety within the yard and offices. Everyday are continuing to work with HAFM and developing question banks to further protect their business and their employees.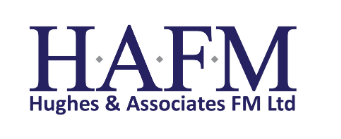 HAFM also had a further requirement not just for their own staff but for the drivers and hauliers that operate within their yard. Because these drivers work outside of HAFM as part of a third-party supply chain it is important for HAFM to ensure their adherence to HAFM's policies and procedures. After using the EverdayComply system successfully internally HAFM are now working with us to develop a question bank to assess these drivers' knowledge of HAFM's regulations that can be completed whilst they wait for their lorries to be loaded by the HAFM staff. This will enable HAFM to spot and fix any lack of knowledge in the policies and procedures these drivers may have without causing any down time for the business and, most importantly, ensuring adherence to the strict safety policies of the company.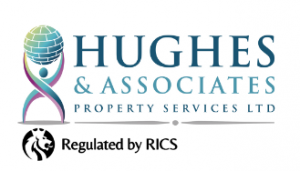 Hughes and Associates Property Management Services is a Chartered Surveying Practice based in Norwich. The company is expanding rapidly and therefore having to take on a range of new employees and third-party contractors. HAPS manage several large contracts in hospitals to survey, assess, and where needed to repair and refit fire doors throughout. Due to this rapid expansion HAPS needed a way to quickly and thoroughly assess the ability and knowledge of a new remote workforce. These new employees were not only doing work on behalf of the HAPS name but also important health and safety work that simply must be done to standard. Working with HAPS, Everyday developed a comprehensive range of question banks to assess someone's full understanding of the fire door regulations and protect the business at every level.

During the year Everyday Limited has entered into a business partnership with EyeComply, a division of HAPS. EyeComply have developed a compliance tool to create a better way of measuring statutory and contract compliance building projects and facilities management. The two companies have formed a partnership as they believe the two compliance software packages can be combined in many instances to form a more complete compliance solution. The two companies are working closely to develop this solution and are already in discussion with several interested parties

Everyday recently attended the Comply Advantage conference "Digital Transformation in Compliance." Throughout Everyday's history we have often worked in the anti-money laundering field and are always looking for similar opportunities. The finance industry is one that is rife with policies, procedures, regulations and litigation and Everyday have developed question banks around certain key legislative requirements (Anti-Bribery, AML, GDPR.) With the adoption of the 5th anti-money laundering directive becoming law on 10th January 2020 finance companies, solicitors and many businesses have an extremely short amount of time to become compliant with everything set out within this. If you are struggling to get to grips with any of the range of policies, procedures and litigation that governs your industry, please get in touch as Everyday can help. We would also like to thank ComplyAdvantage (https://complyadvantage.com/) for hosting and putting on a great conference.
Conclusion 
We at Everyday have had an eventful year, expanding into many different industries, however we feel like the compliance landscape is only just getting started and seems set to grow extensively over the next few years. If you need help with your organisations compliance requirements and assessing your employees understanding of these requirements don't hesitate to contact Everyday on any of the links below. Throughout the New Year we will be hosting regular webinars to better describe how we can work with your organisation to assess and protect all your compliance needs. We hope to hear from you soon. Finally, from everyone at Everyday, Merry Christmas and a Happy New Year.
Contact Info

Email: Info@everydaylimited
Phone: 01245 320 370
Socials
http://www.everydaylimited.com
https://www.youtube.com/channel/UCji7nh3o5IBUD9wuM45jr4g
https://www.linkedin.com/company/everydaylimited
https://twitter.com/EverydayComply