Safeguarding in Sport
Protecting Children and Vunlerable adults across your entire club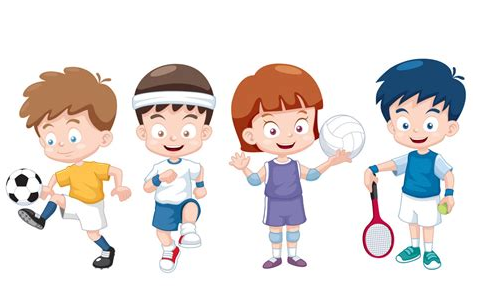 Safeguarding: The basics
Safeguarding in sport is the process of protecting children and adults from harm by providing a safe space in which to play sport and be active.
A key part of child safeguarding is spreading the message about keeping children safe and building a culture of always acting in the best interest of all children.
One important difference between safeguarding adults and safeguarding children is that, as well as focusing on creating processes and systems to safeguard, there also needs to be a culture that consults with adults on every decision that affects them. Adults can of course make their own decisions, so it's important to keep them well informed. (Safeguarding sport England website)

"An NSPCC study of 6,000 young people a couple of years ago found that 5% of boys reported being sexually abused in sport," he told Eleanor Oldroyd on 5 live Sport.
"That's one boy on every football pitch, every cricket pitch, every rugby pitch in the country. But that's not reflected in the cases which come forward to the police and the governing body so there's a considerable vacuum between their experiences and what's actually being reported."
This clip is from 5 live Sport on Thursday 24 November 2016


Risk Management – Identify areas that could put your people and team at risk – solve these potential problem areas before they have an adverse effect on those most at risk
Provides detailed evidence demonstrating your coaches and staff's complete understanding of their responsibilities
Ensure that every member of your team understand their responsibilities as dictated by the relevant sporting governing body

Identify problem areas where extra training may be required
Improve quality and effectiveness of any training given
Look for patterns in results across your entire organisation, highlighting potential risk areas

Record historical records for all assessments taken
Build a history of empirical data to protect the club, an individual cannot claim to not understand or know something when he/she has documented their understanding on a number of separate assessments – protecting your club as a whole
Seek patterns in an individual or group – Are the same people failing the assessments in the same area of knowledge? – Are there gaps in their training that need to be addressed to compensate for these failings – Are there changes the club as a whole need to address?
Record trends against an individual or team – Identify problems before they happen allowing you to improve and protect your organisation as a whole
Help your club at every level keep your members and players safe and secure
Quickly and easily distribute any changes to safeguarding policies and procedures throughout your entire club and assess everyone's understanding of these changes